Rejuvenate Medi-Spa Services For Botox & Dermal Fillers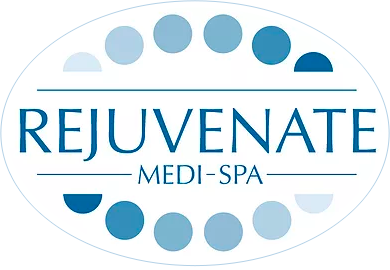 Pure Beauty Esthetics shares offices with Rejuvenate Medi-spa.
We have expanded our services to include the highest quality and comprehensive skincare. Stacy Mognoni, board-certified Physician Assistant from Rejuvenate provides the following services at Pure Beauty Esthetics
Botox & Dermal Fillers
Botox and dermal fillers are all injectables used in the facial area to treat age-related fine lines, wrinkles and furrows. Botox works by relaxing the muscles causing the wrinkles. It is typically injected in three areas: the forehead, area between brows(glabella), and crow's feet. Juvederm is another dermal fillers. They are primarily used to plump, lift, and fill to sculpt other facial features and soften the appearance of deep lines, sagging, furrows, smoker's lines, and thin lips. Each treatment takes minutes to perform and should last approximately 3-4 months. Results can be seen in as little as 2-3 days and wrinkles improve dramatically within 2 weeks after treatment. Areas that can be treated include the forehead, brow (and the area between the brows), crow's feet (fine wrinkles around the eyes), and vertical lip lines.
Micro Needling
Automated Micro-Needling (also known as Percutaneous Collagen Induction Therapy or PCIT) is a new innovation in aesthetic medicine for the treatment of fine lines, acne scars and improvement of the skin's overall appearance. It is also can be used to remove or reduce the appearance of tattoos and surgical scars.  During this procedure, tiny needles are used to create controlled micro-injuries to the skin in order to produce collagen and elastin. The skin's repair process results in a thicker dermis with the appearance of softer wrinkles. Automated micro-needling also creates superficial micro-channels, which allow topical serums and creams to be absorbed more effectively into the skin. Earlier micro-needling devices had fixed needle depth which made it difficult to treat facial areas that required different depths due to the varying thickness of skin tissue. The newer PCIT devices support adjustable needle depth which allows the skincare provider to adjust penetration depth throughout the entire treatment.
Meet Stacy Mognoni
Stacy is a board-certified Physician Assistant who graduated from Nova Southeastern University in 1999. Stacy has been practicing emergency medicine for over 16 years and recently decided to shift her practice to Aesthetic medicine. Stacy is thrilled to be part of Rejuvenate medi-spa. Known for her calm, gentle touch, clinical expertise, and an artistic eye, Stacy delivers highly personalized care to her clients. Trained by Allergan, Stacy is passionate about helping her clients feel happy by enhancing their natural beauty.