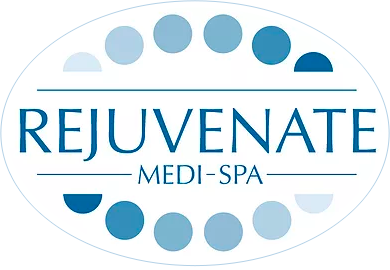 Announcing Pure Beauty Esthetics is sharing offices with Rejuvenate Medi-spa.
We hope clients will appreciate our expanded services for the highest quality and comprehensive skin care - now offered at our Santa Cruz location.
Botox & Dermal Fillers
Botox and dermal fillers are all injectables used in the facial area to treat age-related fine lines, wrinkles and furrows. Botox works by relaxing the muscles causing the wrinkles. It is typically injected in three areas: the forehead, area between brows(glabella), and crow's feet. Juvederm is another dermal fillers. They are primarily used to plump, lift, and fill to sculpt other facial features and soften the appearance of deep lines, sagging, furrows, smoker's lines, and thin lips. Each treatment takes minutes to perform and should last approximately 3-4 months. Results can be seen in as little as 2-3 days and wrinkles improve dramatically within 2 weeks after treatment. Areas that can be treated include the forehead, brow (and the area between the brows), crow's feet (fine wrinkles around the eyes), and vertical lip lines.
Micro Needling
Automated Micro-Needling (also known as Percutaneous Collagen Induction Therapy or PCIT) is a new innovation in aesthetic medicine for the treatment of fine lines, acne scars and improvement of the skin's overall appearance. It is also can be used to remove or reduce the appearance of tattoos and surgical scars.  During this procedure, tiny needles are used to create controlled micro-injuries to the skin in order to produce collagen and elastin. The skin's repair process results in a thicker dermis with the appearance of softer wrinkles. Automated micro-needling also creates superficial micro-channels, which allow topical serums and creams to be absorbed more effectively into the skin. Earlier micro-needling devices had fixed needle depth which made it difficult to treat facial areas that required different depths due to the varying thickness of skin tissue. The newer PCIT devices support adjustable needle depth which allows the skincare provider to adjust penetration depth throughout the entire treatment.
CoolSculpting
The CoolSculpting procedure reduces stubborn fat safely and effectively, without surgery or downtime. This fat reduction treatment is the only FDA-cleared procedure to use controlled cooling to safely target diet- and exercise-resistant fat. The treated fat cells are crystallized (frozen), and then die. Over time, your body naturally processes the fat, leaving a more sculpted you. Results typically take several weeks to show and results may vary from person to person CoolSculpting results are proven and noticeable so you'll look and feel great from every angle. Treatments are individualized - each plan is tailored for your body, your goals, and your budget. Unlike gastric bypass surgery, the CoolSculpting procedure is not a weight loss solution for people who are obese. It is, however a non-surgical alternative to liposuction. Contact Rejuvenate Medi-spa directly for CoolSculpting treament.
Please email stacy@rejuvenatemedi-spa.com for any questions regarding Rejuvenate Medi-Spa services and appointments. You can also call Pure Beauty Esthetics at (831) 426.4321.